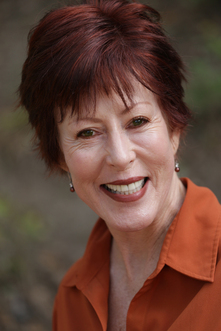 DR. DENEE LYNN JORDAN
With the collaborative vision of Dr. Jordan, Energetics for Health has integrated psychology as part of our focus to restore health. We are honored to present Denee Lynn Jordan, Psy.D. who offers a wealth of loving wisdom and solutions. Dr. Jordan is an accomplished licensed clinical Psychologist and MFT (Marriage and Family Therapist), actor and inspirational speaker. She has over her 28 years of practice, worked with an extraordinarily varied population, including people diagnosed with schizophrenia, addictions, eating disorders, and anxiety and personality disorders. Her clients have included all walks of life; celebrities, the homeless, artists, and people of all ethnicities and socio-economic backgrounds.

Dr. Jordan has created and directed numerous programs, trainings, and workshops. Today she serves as Mental Health Services Director for the Exceptional Children's Foundation, which is contracted with the Los Angeles County Department of Mental Health. A frequent expert source for numerous national radio and magazine broadcasts and publications, Dr. Jordan is also a sought after inspirational speaker and former professional ballet dancer. She is currently performing the one-woman show 'I AM Already Well' in several Los Angeles venues.

WHAT IS ALREADY WELL?
Already Well is a psychological, spiritual, and very practical approach to wellness that says that the sum total of your life, just like it is, is extraordinary and already deserves compassion and respect, regardless of the circumstances. This is the foundation we work from! This might sound crazy! "What if I am obese, have a serious illness or am depressed?" You, including body and mind have done the 'best that you learned' given your circumstances. If you really knew how to do it differently, you would have. To feel remorse, shame, sadness and disappointment, holds you hostage and can make healing impossible! Already Well focuses on helping you discover the 'pearl' of all of your experiences and building on them. When you value yourself, just like you are, without exception, you are liberated to feel the joy and success you deserve. It has been proven; when you look for what is 'right' in your life you become healthier and more empowered to move forward. Let us help you do this! YOU ALREADY DESERVE TO BE HAPPY!


---